Val (61)
Face Neck Lift, platysmaplasty, & Lateral browlift
I met Val years ago when I did her upper and lower eyelid surgery.
She got back in touch with me 5 years later when she noticed her jaw and neck lines had become more obscured. I had historical photography to assess the recent facial ageing and knew that under her lax neck muscle and skin lay a beautiful neck and jaw line. We decided to perform a face and neck lift and platysmaplasty and lateral browlift. Here is Val's journey which can also be followed here.

One Day


After Surgery

Val was characteristically brilliant yesterday and snoozed through her surgery probably aided by jet lag having flown in for her surgery!

The morning after we can already see the change in her facial proportion and contour and her true neck definition has been revealed. A little day 2/3 swelling to get passed but looking forward to reviewing her at a week
Filter Frontal View 3/4 View Profile View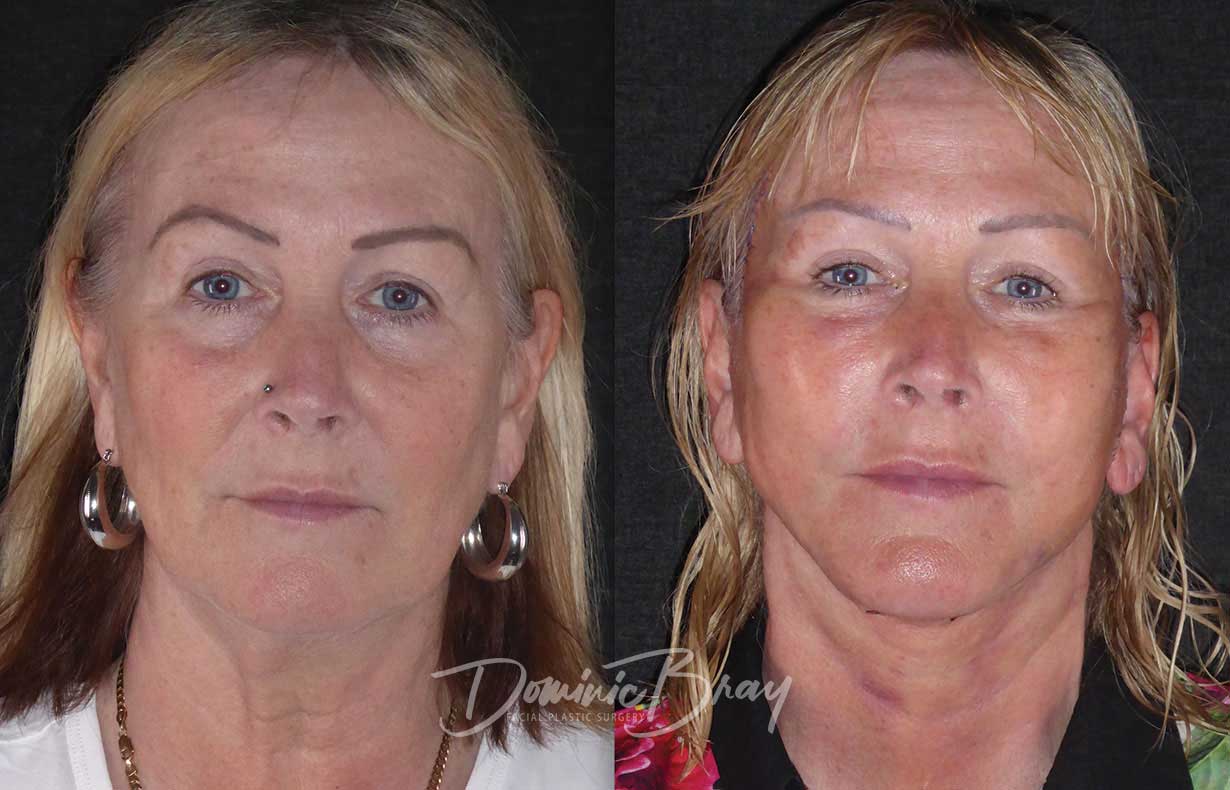 One Week


After Surgery

Val is back for removal of her stitches.

A little swollen as expected she is doing really well, healing beautifully and is on her way to a stunning result. Another week off work and she should be ready to get back and face her world with renewed confidence.

Four Weeks


After Surgery

Four weeks really does fly by! It seems like only yesterday I was operating on Val.

She is settling in to a really lovely result, her scars are beginning to fade and should be invisible at next review. She tells me she has a better neck line than she ever has done. This is the beauty of deep plane work. She now looks like a better version of herself and friends and colleagues can't quite put their finger on it.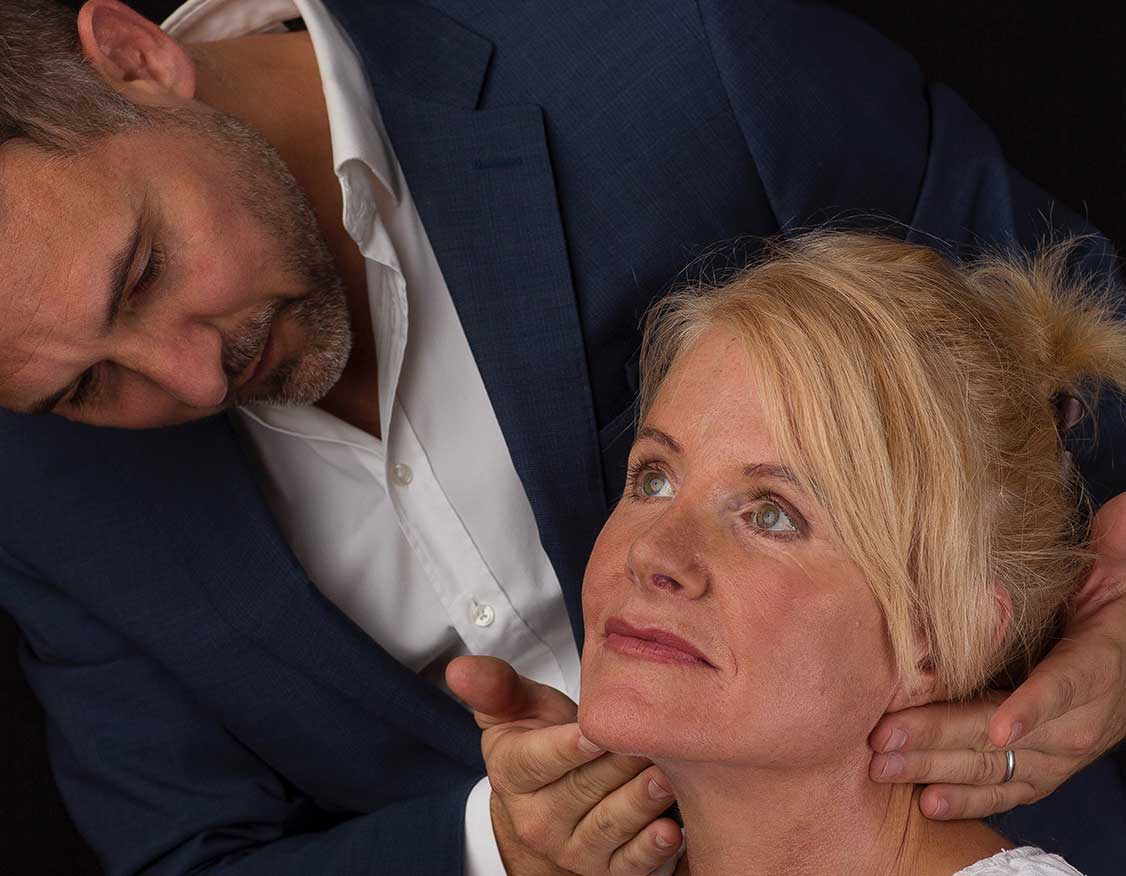 Considering

Facelift Surgery?
The definitive guide to anyone considering facelift and neck lift surgery at our London or Tunbridge Wells locations. Essential research for potential patients.
Read this first