Eyebrow Lift Uk
If you are considering eyebrow lift surgery it is worth noting that Dominic Bray is regarded by many as the UK's finest cosmetic surgeon for facial procedures.
For a skilled and experienced surgeon, a brow lift is a common procedure and yet it is one that can have a clear and lasting impact for the prospective patient.
The eyes are a key part of the face, perhaps the key feature. Whenever we talk to someone or look at them, we automatically look at their eyes and so any signs of ageing or imperfection will be more noticeable than might be the case elsewhere on the face.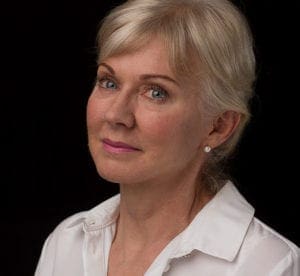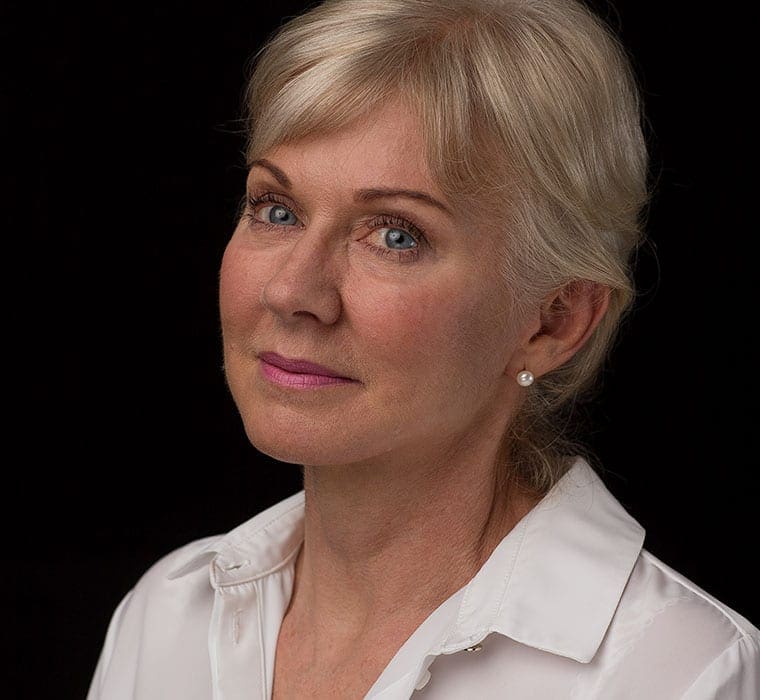 Signs of ageing are of course natural and come to us all, however not everyone is impacted equally and for some signs might become visible at a younger age.
An eyebrow lift, also known as an endoscopic brow lift, corrects any imbalance between eyebrow, upper eyelid and the eye socket.
The skill of the surgeon lies in getting this alteration just right, making a visible, clear improvement but avoiding the clear look of 'work having been done'. 
Dominic Bray looks to make any patient look the best version of themselves, but still themselves, still natural, just more youthful.
What is an EyeBrow Lift?
Eyebrow lift surgery looks to address any drooping of the eyebrow, whether this is caused by ageing or other condition. 
As part of the same process, the impact of forehead lines and other lines around the eye can also be reduced, this creating an altogether more youthful and radiant look to the eyes and face. Attention is drawn to the eyes, not lines or drooping skin surrounding them.
Although the surgery refers to lifting the eyebrows, this is not all the surgeon considers, or at least it shouldn't be. Your surgeon will look at the eyes in relation to the rest of the face and ascertain the cause of the issue that makes an eyebrow lift appealing.
Only by carrying out this level of assessment can the best remedy be sought, the best mode of surgery.
Who Is A Candidate For An Eyebrow Lift?
Eyebrow lift has grown greatly in popularity across the United Kingdom and the truth is that it can be suitable for a wide range of people.
For anyone who is concerned about the appearance of their eyes, who is worried about visible signs of ageing and drooping or loose skin then it may be suitable.
Many choose to have eyebrow lifts because of how they look and the impact this might be having on self confidence and self-esteem. Concerns about our appearance can be detrimental to mental health, addressing concerns can therefore boost confidence and make us feel that bit better in ourselves. 
Who doesn't like the lift that accompanies looking good?
For others, the surgery might also be to improve eyesight as eyebrow lift surgery can resolve issues whereby skin is partially obscuring vision.
Suitability can only truly be ascertained via detailed consultation, at this the prospective patient has the opportunity to discuss why they are seeking surgery and to talk about the result they wish for – both in a physical sense and how it will potentially improve their quality of life.
The surgeon would listen and then bring their expertise to the fore.
At Dominic Bray's consultations, medical history would be taken into account and so too photos of the client from over the years and potentially photos of their parent stop to see how the eyebrows have changed and how they might continue to change.
Detailed measurements would be taken to ascertain the best future position, the eyelid and brow examined to see if eyebrow surgery alone is the best option, or if a combination of eyelid and brow might be more suitable.
In some instances it might be determined that full cosmetic surgery is not suitable, it may be that a minimally invasive procedure such as botulinum toxin (Botox) injections would be a better option, with signs of ageing relatively minimal.
Mr Bray's reputation as a leading UK cosmetic surgeon is built upon incredible customer satisfaction ratings – this is dependant on always advising a patient what is in their best interests.
The Results of Eyebrow Lift Surgery – Browlift Before and After
A lateral eyebrow lift counteracts the descent of the brow, this likely caused by a reduced pulling ability in the forehead's elevator muscles.
The surgery will reverse signs of ageing but it is worth noting that surgery does not stop all future ageing.
The best way to see results is to see photos of patients from before and after surgery. 
Please note that all photos on Mr Bray's site are a fair comparison – patients in the same pose, the lighting the same, the follow-up image taken when results have settled down. 
Please be wary of sites that use results where no true comparison is possible – everything about the first photo dark and unflattering, every aspect of the follow-up made to look as enticing and possible.
Eyebrow Lift Surgery Procedure
The surgery itself is a relatively simple procedure. A short, 2cm incision is made behind the temple hairline and the forehead skin and muscle then elevated.
The brow can then be lifted to the new, optimum position. Again, the surgeon's skill and experience are crucial, Mr Bray opts to typically overcorrect a little, this because results will then settle back down during the recovery period.
To reduce the risk of hairloss, surgical staples are inserted, after this the head is wrapped in a surgical bandage which usually stays in place for 24 hours.
The vast majority of UK surgeons use general anaesthetic for eyebrow lift surgery, but Dominic Bray prefers the use of local. 
There is no extra pain with this method, instead there are huge benefits. The recovery time is shortened and the patient can typically walk out post surgery into their recovery room without the uncomfortable feeling we get post general anaesthetic.
Using local anaesthetic is not more uncomfortable, it doesn't make surgery more taxing. Done skilfully it does quite the opposite.
Recovery is straightforward in the vast majority of cases.
Using Dominic Bray's approach, patients can either return home or be in a luxury nearby hotel relaxing almost immediately after surgery.
There is likely to be initial swelling, but this will usually pass inside 24 hours. After 10 days, stitches are removed.
Some patients chose to go back to work inside a day or two, others opt to have a few days off. Most are able to socialise again inside a week.
Eyebrow lift surgery is not a procedure that comes with a prohibitively long recovery time.
Cost of Eyebrow Surgery in the UK
Unfortunately, it is not possible to give a one-size-fits-all price on this page.
Every patient is different, the methods used to rectify signs of ageing in the eyebrow will change. 
However, Dominic Bray is completely open with prices and would provide you with a detailed quote and full break down at the initial consultation. 
Why Consider Dominic Bray?
There is a detailed resume and also information on his ethos. A few key points are listed below. 
Dominic Bray was the first UK surgeon to be invited to sit on an expert panel to discuss management of facelift complications at the American Academy of Facial Plastic Surgery annual meeting.
Qualifications, training, prizes, memberships and publications are visible on the About Page.

 
Dominic has undertaken specialist higher training in Otolaryngology – face and neck surgery. There are many cosmetic surgeons who perform neck lifts as part of what they offer – for Dominic this is his specialism.
Please take the time to have a good look around this site to get a sense for Dominic and his ethos. If you have any further questions or would like to arrange a consultation, do not hesitate to get in touch.
Call us on 0203 417 9980 or use the Contact Form.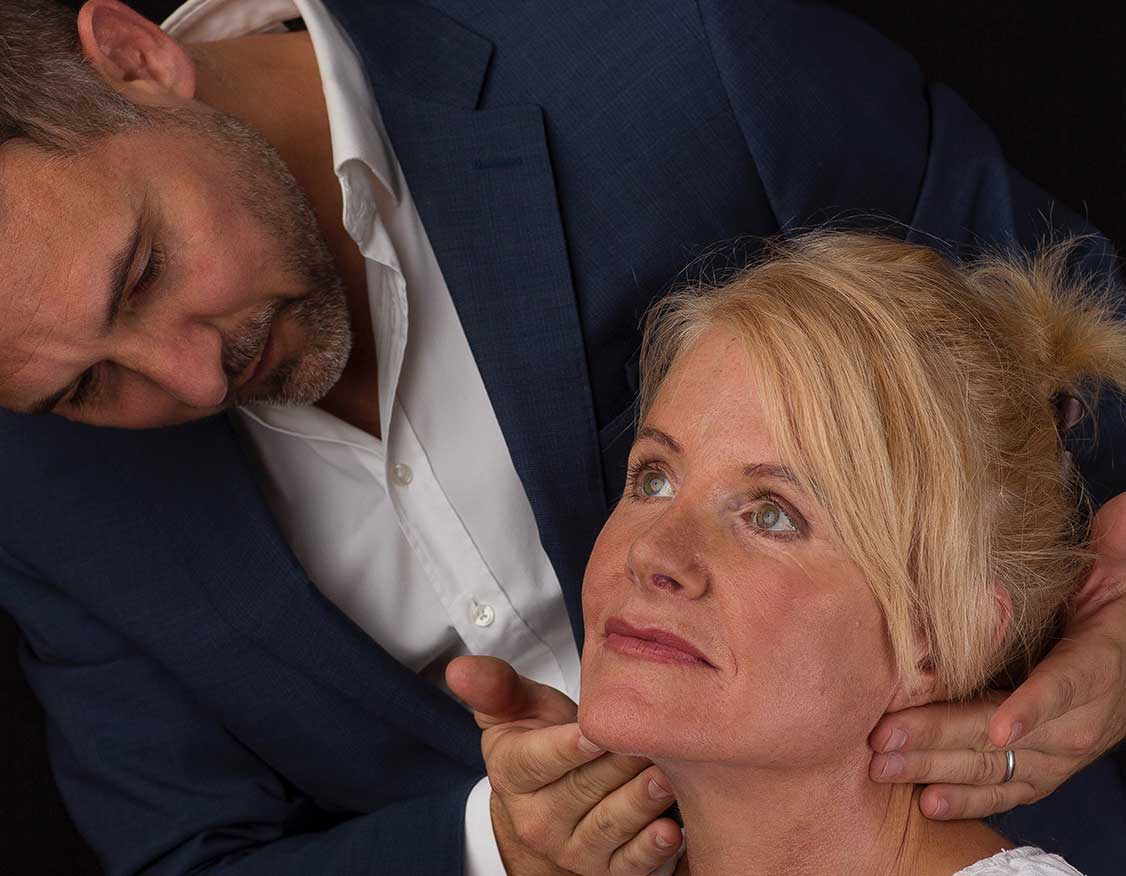 Considering

Facelift Surgery?
The definitive guide to anyone considering facelift and neck lift surgery at our London or Tunbridge Wells locations. Essential research for potential patients.
Read this first