Plastic Surgery London – The City's Leading Surgeon
With stunning independent, verified reviews and a glittering CV that includes Fellowships at leading institutions, Dominic Bray is perhaps the leading choice for anyone considering plastic surgery in London.
There are of course many fine plastic surgeons in the capital. In this page we will outline details of why Dominic is so trusted by patients, the procedures and treatments he offers and also answer general questions relating to cosmetic surgery.
Who is the best plastic surgeon in the UK?
Unlike in sport, there is no official 'best' plastic surgeon. It is also worth noting that many fine plastic surgeons in London and the United Kingdom specialise, this may be in the face, or breasts, skin or other.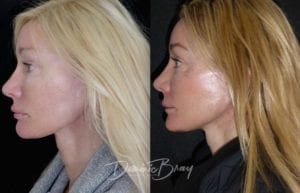 As such, the surgeon with the most skill and experience relating to one area might not have this same advantage for another. The best surgeon for a face lift might not be the one you would recommend for body contouring.
What we can do is look at the reviews left by patients and also a surgeon's CV.
On both fronts, Dominic Bray is outstanding.
His clients certainly think he is the best and this is reflected in the reviews on the RealSelf site – this the go-to resource for seeing reviews of any consultant plastic surgeon. 
On the site, Mr Bray averages 4.9 out of 5 from more than 200 reviews, the testimonials from patients covering a wide range of procedures and different forms of surgery.  The level of patient care is also widely referred to – please do take the time to read reviews, and do this for anyone you might be considering choosing for plastic surgery.
Active within the field of plastic surgery for more than two decades, Mr Bray has a CV that is truly impressive. 
He has written more than 25 peer-reviewed medical papers and is a former winner of the Royal Society of Medicine ENTEX research prize.
Mr Bray sits on the Medical Advisory board and is an award-winning surgeon. 
His memberships include:
General Medical Council
Fellow of the Royal College of Surgeons of Edinburgh
British College of Aesthetic Medicine
European Academy of Facial Plastic Surgeons
American Academy of Facial Plastic Surgeons
Plastic Surgery Procedures and Treatments
Unlike some who offer surgery for every part of the body and seemingly carry out every procedure ever imagined, Mr Bray has chosen to specialise.
For a tummy tuck or breast augmentation or body contouring or reconstructive hand surgery he would not be the person patients should contact.
Instead, Mr Bray specialises wholly in facial surgery, this through plastic reconstructive surgery but also non-surgical interventions.
The Following Procedures and Treatments are available, both plastic reconstructive and aesthetic and also non-surgical
Face and neck lift
Revision face and neck lift – every year, Mr Bray performs multiple procedures to correct suboptimal surgery by another surgeon.
Mini facelift – as the name implies, this is a less invasive procedure than a full deep plane facelift. For mild, mid face descent the results can be stunning
Eyelid surgery / blepharoplasty
Browlift
Facial contouring
non surgical treatments – these including fillers, anti-wrinkle injections (Botox), laser resurfacing and many more.
There are full details for every procedure and form of cosmetic surgery on site, this including details of the procedure, what it is suitable for, the technique used and information both on the duration of treatment and the length of recovery.
A full before and after gallery shows you the impact of cosmetic surgery, this across patients of all ages and all forms of treatments. 
The gallery can be filtered, for instance you can see liposculpture just for those aged 45 to 54 or facelifts for those aged 65 and over. It is easy to see patients who were roughly your age and had cosmetic surgery or treatments that may be of interest to you.
The Importance of a Consultation
While you may have an idea as to the treatments you would like to consider, your journey really starts with a detailed consultation with a cosmetic surgeon.
Mr Bray's ethos is to treat every patient with respect and care. 
Does this sound like what you are looking for…
"My philosophy is to enhance natural beauty, not alter looks. What I do is make people look as good as they can for their age, refreshed, rejuvenated and happy. They still look like themselves, just better!"
and does this sound like the ethos you would want to encounter…
"We work on the simple premise that each of our patients deserves honest, expert advice and exceptional, natural looking results borne of thousands of hours of surgical experience, meticulous precision and the luxury of time to get it just right."
Mr Bray has no preconceptions, he will sit down with you and discuss your aims for surgery or treatments and, where suitable, suggest a bespoke package that can deliver wonderful results. You will be able to decide at your own pace whether to proceed, this free of pressure.
The consultation is your chance to ensure the surgeon instils you with confidence. For all their experience and their CV as a consultant plastic surgeon, you need to feel trust, feel certain that they can deliver the results you desire.
On this site, we also have a wonderful resource, a complete guide for anyone considering plastic surgery and specifically a facelift. It explains the different forms of treatment, what terms mean and the results achievable – regardless of who you entrust with your surgery, the guide will prove invaluable.  
The guide even includes advice on what to watch out for – before and after images are one common trick used by some in the United Kingdom where the images aren't always all they seem. They might not be a true reflection of what patients looked like once results from treatments had settled down…
Further Information
We cannot answer every conceivable question in this page but we do however have a comprehensive list of FAQs on site.
This resource is truly comprehensive with questions answered ranging from 'don't facelifts look obvious?' to 'can I have a facelift if I'm a smoker' to 'who is suitable for a mini facelift?' And many, many more besides.
However, no list of FAQs, however comprehensive, can match a detailed consultation. If you would like to speak to a surgeon with vast experience and one who has a truly patient-focussed ethos when it comes to plastic surgery, please contact us today.
Please use the contact form, with as much information as you deem relevant on the message section. Will will then get back to you to arrange a consultation at a convenient time. 
Consultations are available at Mr Bray's Harley Street clinic, the full address 70 Harley Street, London, United Kingdom, W1G 7HF.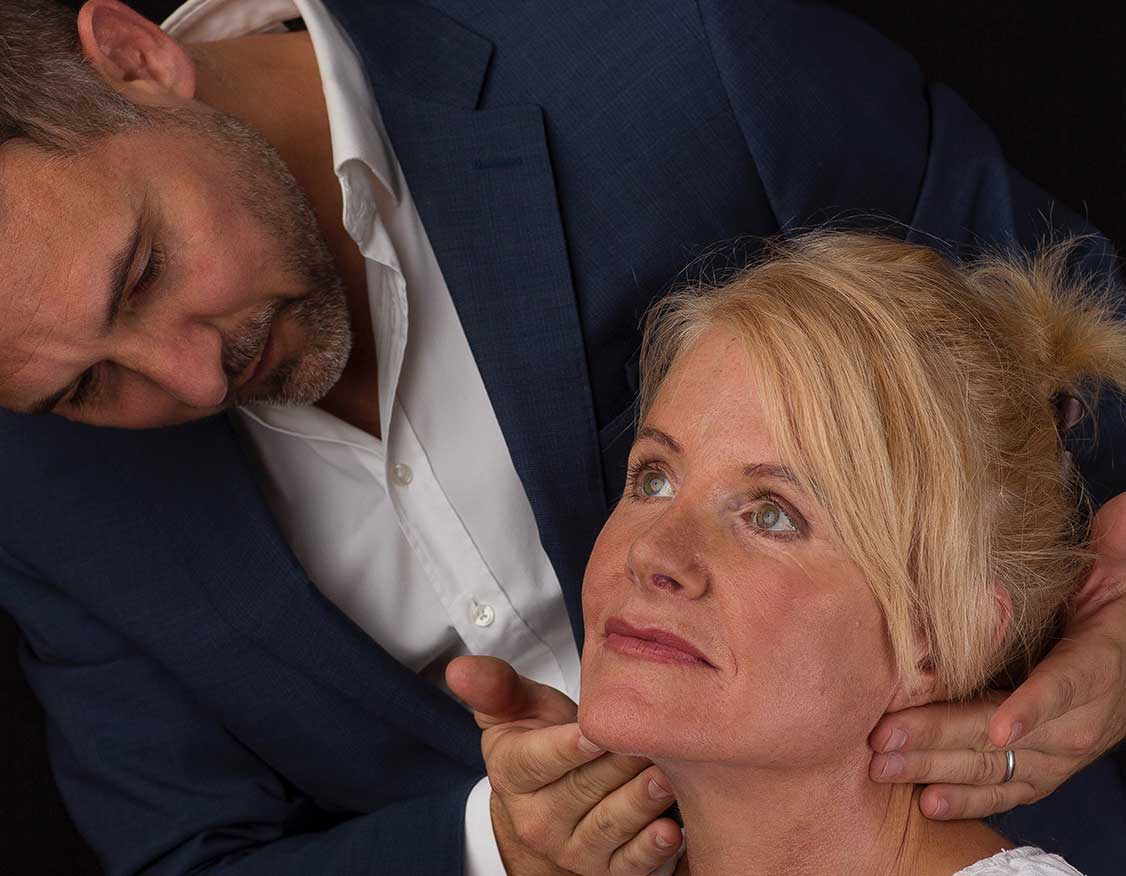 Considering

Facelift Surgery?
The definitive guide to anyone considering facelift and neck lift surgery at our London or Tunbridge Wells locations. Essential research for potential patients.
Read this first