SMAS Facelift London
If you're considering a SMAS facelift in London, you've likely already begun your research into the most effective facial rejuvenation procedures.
A SMAS facelift procedure is essentially the lifting of excess skin from the superficial muscular aponeurotic system – a facial layer encompassing the facial muscles and extending into the platysma muscle in the neck. The platysma muscle is responsible for the appearance of vertical neck bands.
And while SMAS facelift procedures might share basic principles, not all patients who come to us in London are aware that there are vast differences between facelift techniques.
Dominic Bray is a revered neck and facelift surgeon in London who specialises in facial rejuvenation surgery. He's known for his exceptional skills which translate to outstanding and natural-looking results.
Keep reading to learn more about the different SMAS facelift techniques and what these might mean for your facial rejuvenation.
You can also book a no-obligation consultation with Dominic Bray, or contact our Harley Street London or Tunbridge Wells clinics on +44 203 417 9980.
SMAS Facelift Surgery London – Dominic Bray
The continuous connection between the SMAS and Platysma muscles supports the idea that undergoing both a facelift and neck lift together is preferable. Since the face and neck are anatomically linked, they have aged together and should be rejuvenated together to achieve a more natural overall rejuvenation.
The facelift procedure really begins once the skin is lifted. The role of the skin during the surgery is merely passive, as it does not contribute to supporting the lifted appearance of the face. It essentially moves along with the underlying tissues to achieve the desired results.
Surgeons have their own unique approaches at this stage, but there are common themes followed in all facelift techniques. The options for lifting the SMAS range in complexity, with each option building upon the previous one.
SMAS facelift procedures
Mini facelift (short scar facelift)
Within the field of cosmetic surgery, there is currently no universally agreed-upon definition for a 'mini facelift'. This has resulted in differing interpretations and variations of the procedure among different practitioners.
A mini facelift is a less extensive procedure compared to other types of facelifts such as imbrication or plication facelifts. It offers minimal downtime and recovery periods, but the results may not last as long.
Imbrication
The SMAS is gathered with a loop of purse-string sutures, securing it at a higher position to stabilise the underlying fascia in front of the ear and along the cheekbone.
Plication
The SMAS will be folded and stitched to itself in various ways, similar to pleated fabric. These folds can be vertical, horizontal, or oblique, depending on the desired outcome and each method is designed to create tension in the facial tissue.
SMASectomy
During a SMASectomy, a portion of the superficial muscular aponeurotic system is removed. The edges of the incision are then carefully stitched together using one of three techniques: vertical, horizontal, or oblique. This stitching process can be likened to a gorge closing in on itself, creating a tight and seamless closure.
High SMAS or lateral SMAS facelift
A high SMAS or lateral SMAS facelift is a version of the SMASectomy procedure that involves an extension above the cheekbone and includes dissection of the ligaments. It's important to note that the fulcrum of the lift is distant from the jowl area. This variation allows for a more comprehensive and precise approach to facial rejuvenation.
Deep plane facelift
The deep plane facelift involves dissection of the SMAS that starts further away from the ears and towards the centre of the face. Releasing the deep retaining ligaments of the face allows for a smoother movement of the neck, jowl, and mid-face in a more natural and intuitive direction.
Are there any downsides to the SMAS facelift?
SMAS facelifts are a popular choice for achieving satisfactory outcomes if you have mild sagging skin and facial descent. They are effective in creating a tighter jawline and offering some improvement in the neck area.
However, when it comes to addressing the descended midface, the impact of facelift surgery through a SMAS facelift alone is limited. In such cases, other facial rejuvenation procedures like autologous fat transfer and/or midface lifting may be needed to achieve desired results.
While a SMAS facelift can be helpful in many areas, it's important to note that they are not capable of fully correcting the anatomical cause of jowling which impacts facial definition.
There is also a risk of creating deformities in tension and vector, which can leave noticeable signs of facelift surgery. The reason behind this is that the SMAS facelift pulls against multiple anchors in the deep ligaments and does not directly address the irregularities in the central facial contours that patients are seeking to correct.
Which is the best facelift technique for rejuvenation of the face?
Dominic Bray has performed all manner of facelift surgery and comes to the unequivocal conclusion that a composite (SMAS and skin) deep plane facelift is the best procedure to not only achieve a youthful appearance, but a more attractive one too.
The deep plane lift addresses the signs of ageing in the face by carefully releasing facial anchors, providing access to the central area of the face where ageing concerns are most pronounced.
The retaining ligaments are divided during this type of facelift surgery, allowing for a more unrestricted lifting of both the face and neck to achieve a more youthful appearance.
When combined with a deep central neck reduction if needed, this procedure results in a rejuvenation that appears both natural and beautiful.
Who is suitable for this treatment?
During your pre-surgery facelift consultation, you will have the chance to meet with Dominic Bray – your facelift surgeon.
This meeting is essential for both of you to evaluate whether facial surgery is a suitable option for you. Face and neck lift surgery is a common procedure aimed at addressing the visible signs of ageing which may present as loose or sagging skin and facial descent.
For younger patients, it may be suggested to wait until these signs become more prominent before undergoing face or neck lift surgery. This approach ensures that the procedure is performed at an optimal time when its benefits can be fully realised.
Each case is unique, and a professional assessment by the surgeon will determine the suitability of a particular treatment or procedure.
What procedures can be combined with a SMAS facelift?
Some patients choose to combine a neck lift, eyelid surgery, buccal fat removal and an upper lip lift among other add-on procedures, with their SMAS facelift.
Each patient's facial anatomy is different and that is why it's imperative to attend your pre-surgery consultations so your surgeon can advise which surgical procedure will give you the outcome you desire.
How much does a SMAS facelift cost?
You can view the prices for facial cosmetic surgery with Dominic Bray here. You may also wish to read some of the reviews left by previous patients across a number of independent review sites.
Your facelift consultation with Dominic Bray
If you'd like to know more about Dominic Bray's advanced surgical techniques, please get in touch.
You can book an obligation-free consultation on our website or by calling +44 203 417 9980 or by emailing [email protected].
Dominic Bray
70 Harley Street
London
W1G 7HF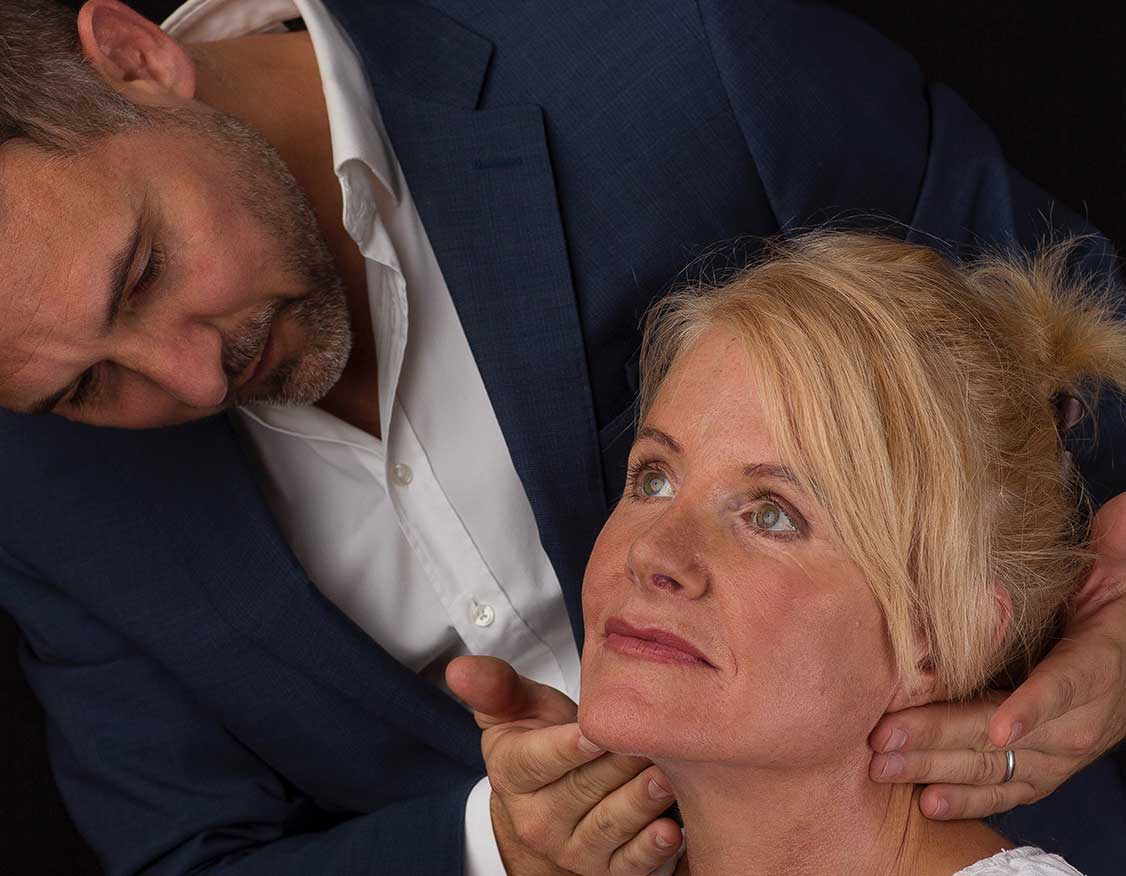 Considering

Facelift Surgery?
The definitive guide to anyone considering facelift and neck lift surgery at our London or Tunbridge Wells locations. Essential research for potential patients.
Read this first